Platform Integration & Hosting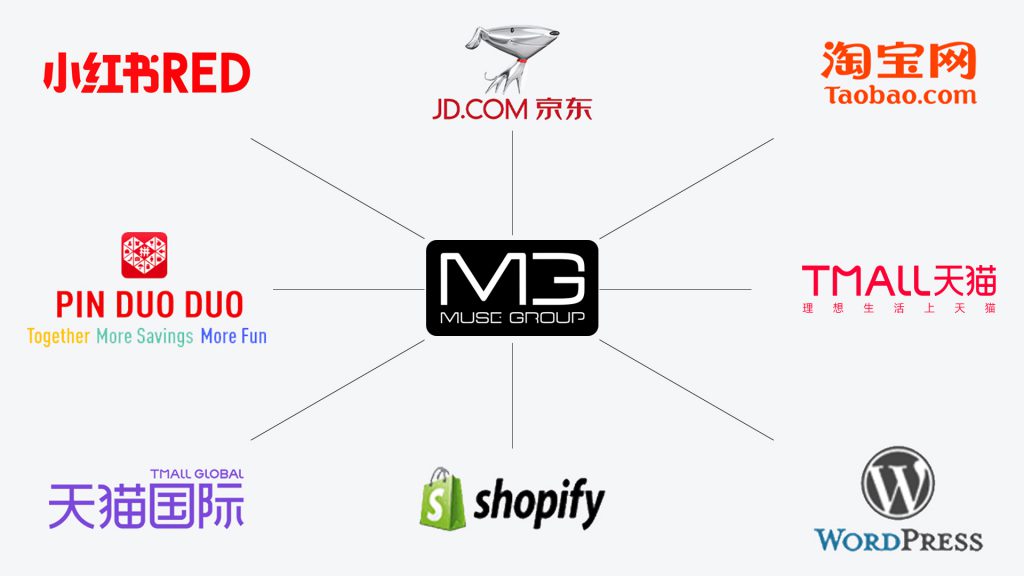 MUSE Group evolves and maintains e-commerce software architecture to power your online channels. Our infrastructure provides comprehensive online merchandising environments that engage consumers, continually grow customer relationships, and increase sales. Continuous core enhancements and ongoing strategic integrations with other best-of-breed third-party software are shared with all MUSE Group hosted partners, ensuring you access to all the latest platform features and benefits at no additional cost.
MUSE Groups ERP is integrated to major third party platforms including Tmall, Taobao, JD, PinDouDou, Shopify and dot.coms allowing seamless purchasing, order processing, warehouse logistics, CRM, data analysis, and other full-featured one-stop integrated services.